Sign up for News Letter
 Welcome to YAP Club 
YAP Club (Youth Animal Protectors) teaches children and teens empathy, compassion, problem solving and related social emotional skills through learning about animal protection issues. YAP Club empowers young people by raising awareness and developing a greater understanding of others perspectives – both animal and human – as we explore how our choices impact our local and global communities. In the process we learn how to create solutions and take action on issues that are important to us and benefits both ourselves and others. Along with making a difference through education YAP Club holds fundraisers, volunteers, and engages in projects that promote the human-animal bond and helps people, animals and our environment in the process.
Full Mission Statement
---
JOIN THE YAP CLUB MOVEMENT
"Never doubt that a small group of thoughtful, committed citizens can change the world; indeed, it's the only thing that ever has". -Margaret Mead
We are thrilled to welcome our newest YAP Club group from a high school in the
Gramercy Park
neighborhood of New York City. Welcome Animal Lovers YAP Club - together our voices for animals will be louder than they could ever be alone! Click here to learn more about the Animals Lovers YAP Crew.
Start your own YAP Club NOW! Send us your brief bio and include your location, age (for under 18s) and why you want to be a member of YAP Club. If you want to add a unique name to your YAP Club Chapter (eg., Animal Lovers YAP Club) let us know!
Contact us
---
---
YAP-umentary

---
| | |
| --- | --- |
| YAP Club Sponsored Animals | Help Everest Climb His Way Back to Health! |
Meet Matty, our YAP Club sponsored animals through The Homeless Pets Club. Check out this cuties before and after pics. To learn more about Matty, and for a full list of our sponsored animals, click here

YAP kids leaned about a beautiful black dog we named Everest living on the streets of Marrakech, Morrocco. He was hit by a car and we are trying to raise funds for his surgery. To donate

click here
---
Don't Forget to Check out our Social Media Pages!


Facebook, Pintrest, twitter - oh my! YAP Club is on a multitude of social media sites. Please click the social media icons on the top of our page to be connected to us on your favorite social media site - or search YAP Club org.

BeFreegle Foundation


Giving former research dogs a new leash on life through release, fostering and eventual adoption. We are committed to helping retired laboratory dogs live out the remainder of their years as beloved pets in forever homes. Learn more here


Mutt-I-Grees


Yap Club is pleased to announce that is has incorporated the mutt-i-grees curriculum, developed by North Shore Animal League, into our humane education instruction.

Click Here

to Learn more

Help Student Keep Their Shelter


To all the people with soft spots in their hearts for animals: Please help Emily Chang and her students raise money for the ever growing expenses of Top Dog Animal Shelter.To Donate, click here

---
Animal Protection Initiative | Eric T. Schneiderman
If you ever witness or suspect animal abuse, please contact the office of Eric Schneiderman 866-697-3444.
To Learn more about the initiative please visit http://www.ag.ny.gov/animals
Powered by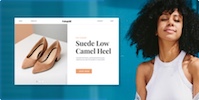 Create your own unique website with customizable templates.